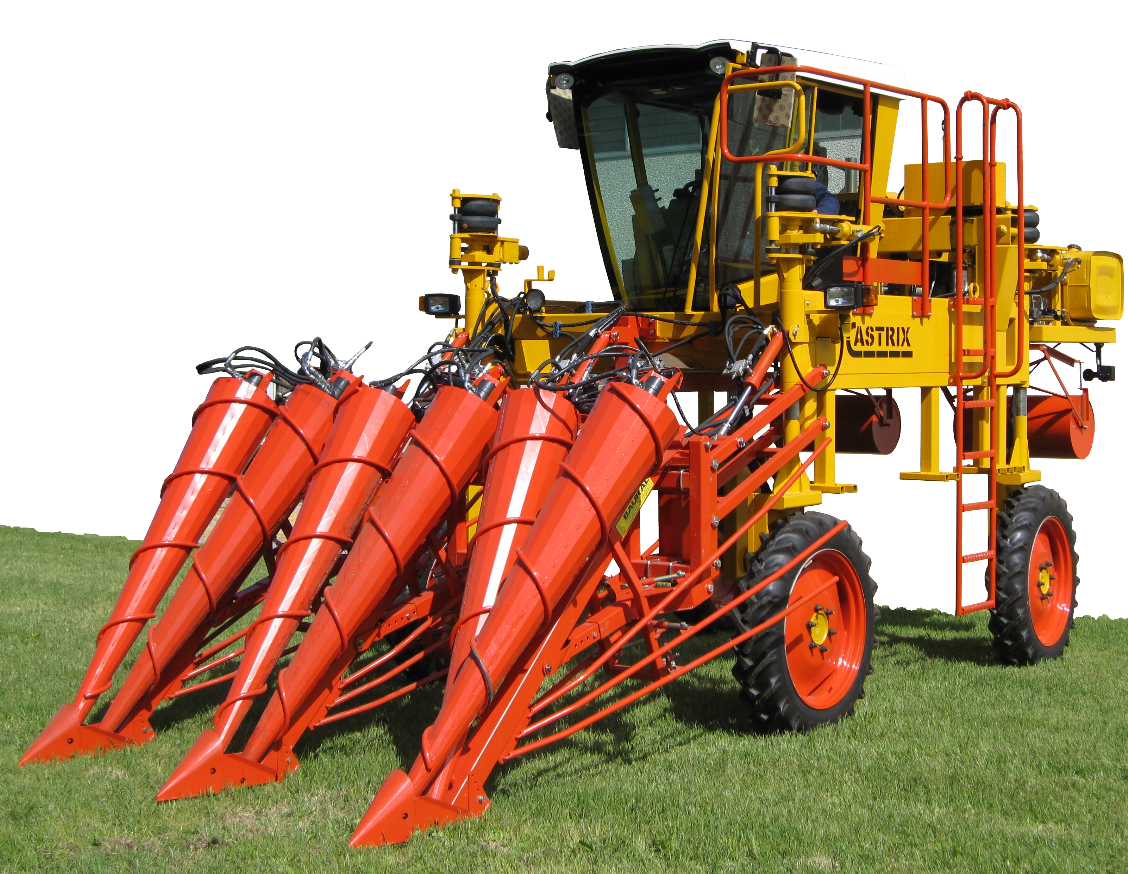 The machine for the separation of rapeseed crops is conceived, designed and built to separate male "pollinating" plants from female plants that bring seeds in an autonomous way, both roadway (the machine is self propelled) and operative.

The machine allows you to intervene on the crop from early flowering with various objectives:
untangle early vegetation of plants used for pollination by females is sterile order the vegetation of 2 genetic lines without necessarily destroying the pollinators rows.
For its type of construction the machine also lends itself to perform other types of "processing", of certain agricultural crops, such as different treatments with liquid. The CASTRIX C4 can be used at any agricultural land that is still sufficiently compact, leveled and with slopes no more than 6%.
The main function which is in charge of the machine is to separate the Pollinator plants "male" from female seed plants via the "separator" itself, which consists of long shafts with coil coating, driven by hydraulic motors. The spacers are positioned at the front of the machine, able to move up and down in order to be placed in an excellent location close to plants to be treated.
ENGINE

DEUTZ TCD 2.9 L4 55.4 kW

Water cooled
TRACTION

Fully hydrostatic on 4 driving wheels with radial piston hydraulic motors and Twin Lock system.

Rear engine type MSE. 05 with twinlock

Front engine type MS. 04

The double traction thus obtained allows the progress even on wet ground.

Hydraulic variable from a minimum of 195 cm to a maximum of 315 cm.

STEERING

Hydrostatics in double cylinder steering on 4 wheels with power steering

HYDRAULIC OIL TANK

180 liters


Pneumatic

FRAME STRUCTURE

Tubular steel twin-deck 200x200 mm. and 200x100 mm.

GROUND CLEARANCE

170 cm.

TYRES DIMENSION

Measure 8.3-28 TT High Traction

STARTER

Electric with battery 12 V

RAPESEED PARCELS FRONT SPLITTER

Baural

CABIN


ROPS (Roll Over Protection Structures) approved, pressurized and air-conditioned

DIESEL TANK

160 liters