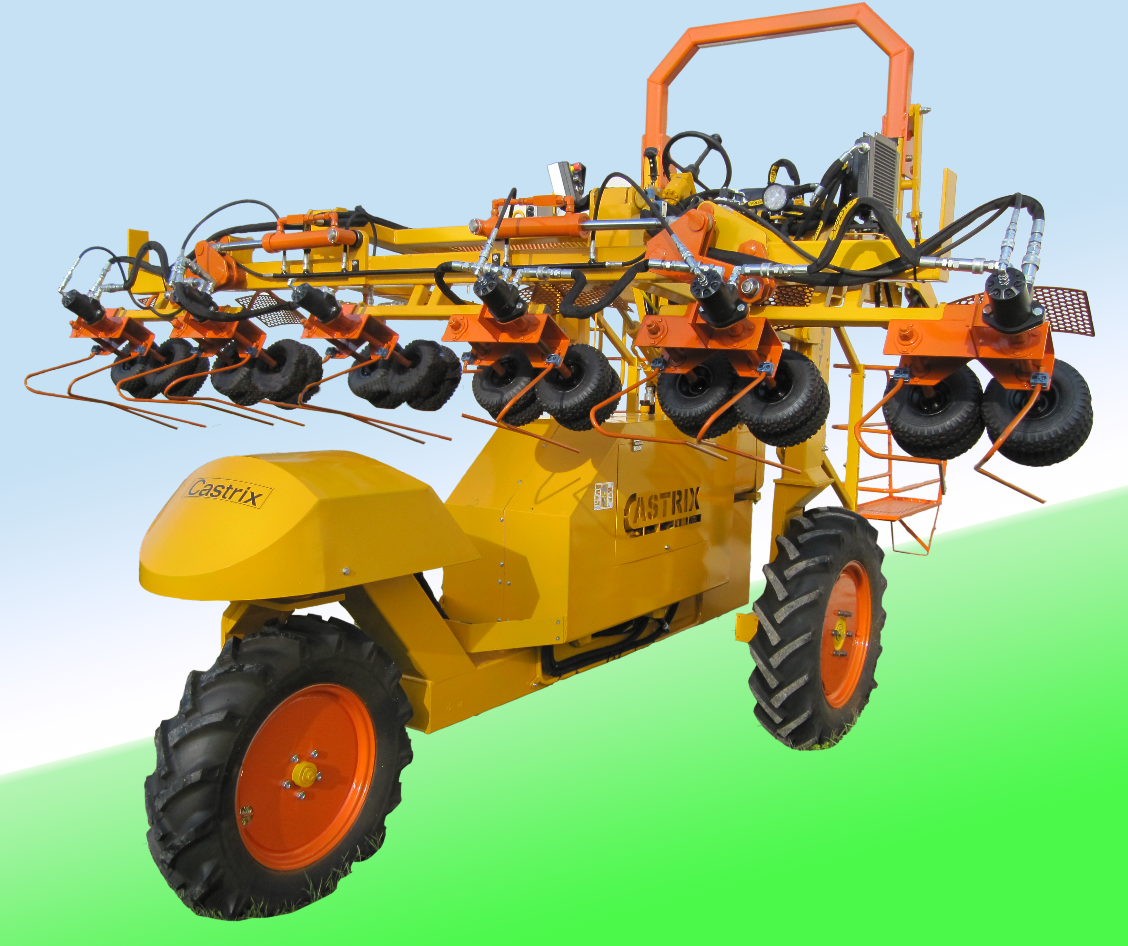 Self-propelled machine for the emasculation of seed corn.
The peculiarity of the machine is to tear as it was carried out manually.
Designed to be flexible to the different needs of hybridization, it can work simultaneously on 6,4,3 or 2 rows.
If the vegetative development is uniform, it will get results more then 95% after one pass.

The hydrostatic drive system on 3 driving wheels allows the greatest flexibility and a speed from 0 to 20 km / h, with an hourly output of about 2ha.
The machine is provided with a safety arc for the driver. It's homologated for Italian laws about safety on work.
ENGINE


DEUTZ D2011L03 32.4 kW OR KOHLER KDI1903 TCR 42 Kw

TRACTION


Fully hydrostatic on 3 driving wheels with radial piston hydraulic motors and Twin Lock system.

STEERING

Hydrostatic system with power steering

HYDRAULIC OIL TANK

130 litres

FRAME STRUCTURE

In tubular squares of 200X100 and 180X180 mm.

REAR TYRES DIMENSION

Measure 11.2-24 - TT High traction


Measure 8.00-20 -

TT High traction

STARTER

Electric with battery 12 V

TOOLBAR

Carrier element's bar to tear or cut with fixed spacers to work on predetermined seeding distances from 70 to 80 cm.
Tearing equipment is composed by 4/6 elements with pairs of wheels;
Cutting equipment is composed by 4/6 elements with knives.
Every element can be adjusted to meet the requirement of the seeding rows within the range provided (70-80 cm.)*
ACCESSORIES

Rear and lateral passenger seats for eventual manual finishing

* Different sowing distance between rows can be provided on demand.