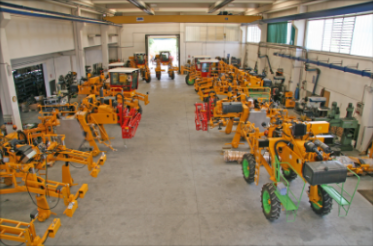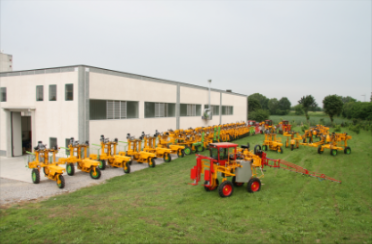 The company Zoni Carlo & Figli s.n.c. was founded at the beginning of the seventies when Zoni Carlo, knowing the problems concerning the cultivation and the emasculation of seed corn, decided to realize a machine able to mechanize the plucking operation of the corn tops in order to permit the correct reproduction of these precious seeds.
In those years in fact, the emasculation of the seed corn was carried out manually and the operators had to work on foot or eventually using some tractors.

This operation, particularly delicate, required several workers and skilled labor during the very short period, in which the emasculation work must be done.

It was therefore plain that the need of a functional mechanization of this work was particularly necessary for organizational and economic reasons.
The attempts done until then were always not successful: several were in fact the equipments and the systems developed, but none of those was able to carry out the plucking operation in the correct way.
On the contrary the machine planned by Zoni Carlo was able to solve the problem of the plucking of the corn tops in a fully rational and efficient way, reaching the wished organizational and economic advantages.

This result was possible thanks to the idea of realizing a machine equipped with one or more extirpation group/s composed of a couple of cylindrical rollers placed side by side, with at their tops some conical parts rolling in different ways in order to exercise a traction upwards which determines the plucking of the plants tops.

During the last years our machines have been continuously improved and our production currently includes, apart from detasseling machines for seed corn, also machines for the treatments of the cultivation and machines for tobacco, all realized using the most modern techniques in order to make them always more efficient.