A self-
propelled machine for the emasculation of Indian corn.


The peculiar feature of this machine is its ability to remove by means of a "pluckmovement the com tassels (in the same way as is done normally by hand). Flexibly designed for the various requirements of hybridisation, it can work contemporaneously 6, 4, 3 or even 2 rows.


If the growth of the corn is uniform, results exceeding 95% after a single passing. The hydrostatic traction on 3 driving wheels permits the maximum flexof speed from 0 to 20 Kmh with an average hourly production of approx 3 hectares.
ENGINE

DEUTZ D2011L03 32.4 kW OR KOHLER KDI1903 TCR 42 Kw

TRACTION

Fully hydrostatic on 3 driving wheels with radial piston hydraulic motors and Twin Lock system.

STEERING

Hydrostatic system with power steering

HYDRAULIC OIL TANK

FRAME STRUCTURE

In tubular squares of 200X100 and 180X180 mm.

REAR TYRES DIMENSION

Measure 11.2-24 - TT High traction

FRONT TYRE DIMENSION

Measure 8.00-20 - TT High traction

STARTER

Electric with battery 12 V

CUTTING BAR

Cutting equipment is composed by 4/6 elements with knives.

Every element can be adjusted to meet the requirement of the seeding rows within the range provided (70-80 cm.)*

PULLING BAR

Tearing equipment is composed by 4/6 elements with pairs of wheels or rubber rollers;

Every element can be adjusted to meet the requirement of the seeding rows within the range provided (70-80 cm.)*

ACCESSORIES

Rear and lateral passenger seats for eventual manual finishing;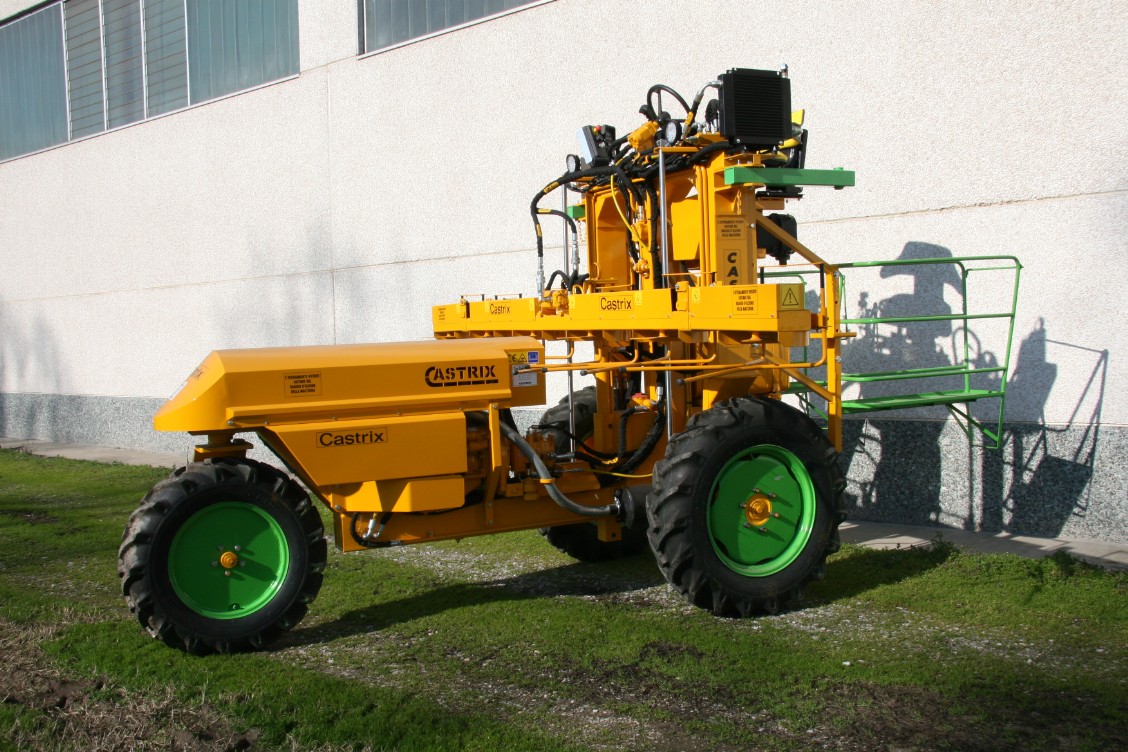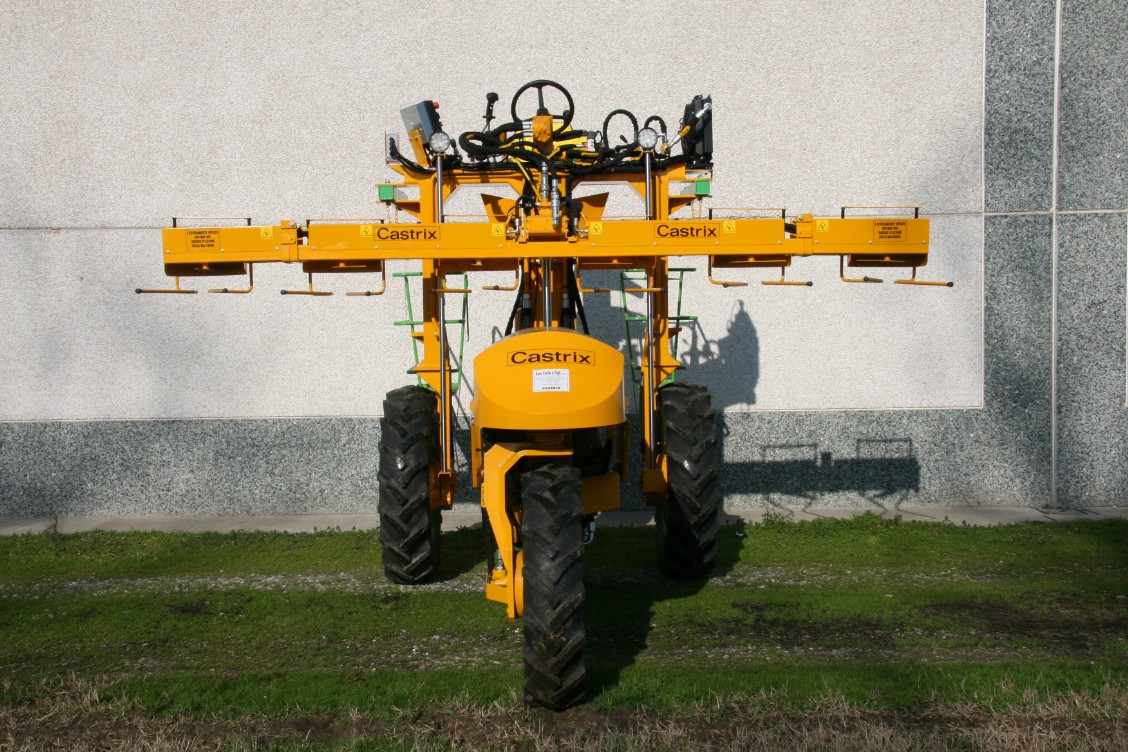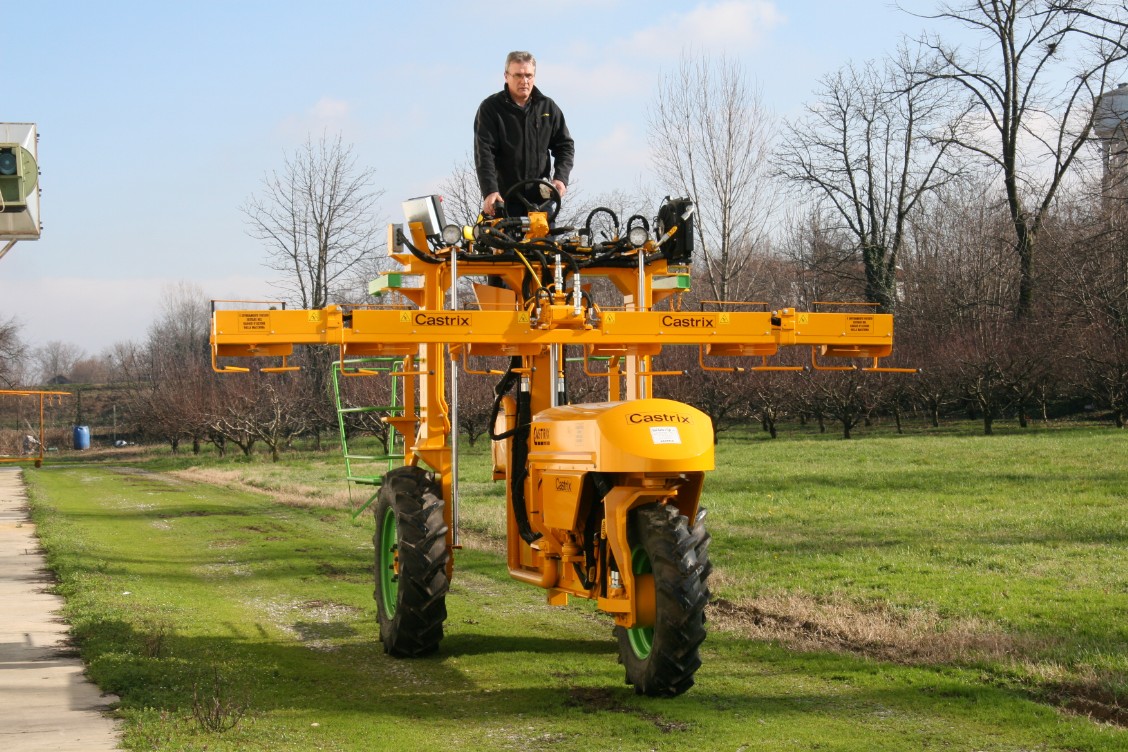 On demand is possible to install BEFORE the building of the machine, the installation of treatments kit, consisting of:
400 litre water tank
spraying with length on request with descents and Tri-jet nozzles