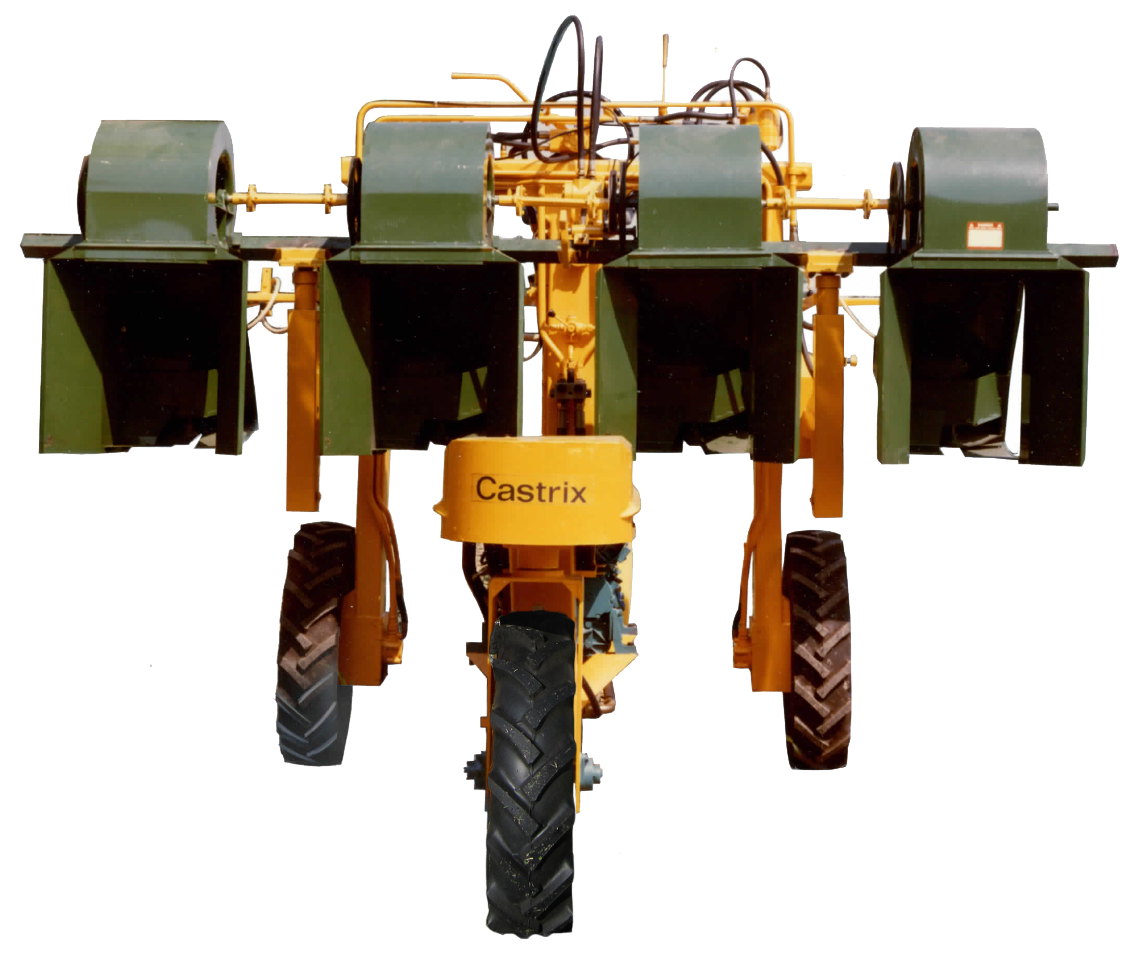 Self-propelled machinery for polling of tobacco. Designed to be flexible to different needs, can work simultaneously 4, 3 or 2 rows.
if the vegetative growth is uniform, results higher than 95% are obtained with a single pass
. The hydrostatic drive system on 3 wheels allows maximum flexibility of speeds from 0 to 20 Km/h, with a production rate of approximately 3ha.
ENGINE


DEUTZ D2011L03 32.4 kW OR KOHLER KDI1903 TCR 42 Kw

TRACTION


Fully hydrostatic on 3 driving wheels with radial piston hydraulic motors and Twin Lock system.

STEERING

Hydrostatic system with power steering

HYDRAULIC OIL TANK

130 litres

FRAME STRUCTURE

In tubular squares of 200X100 and 180X180 mm.

REAR TYRES DIMENSION

Measure 11.2-24 TT High traction


Measure 8.00-20 TT High traction

STARTER

Electric with battery 12 V

SHEARING BAR


Supplied in groups of 2 or 4 rows with fans to lower the foliage

400 litres
SPRYING BAR


Fully hydraulic opening / closing and lifting / lowering system

, 6 or 8 rows length with noozles to permit the cicatrization of the plants